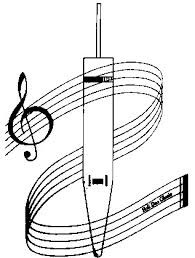 Saturday,   April 9th – 10 AM to 2 PM
The United Methodist Church of Berea
170 Seminary St.  Berea, OH
SPONSORED BY CLEVELAND AMERICAN GUILD OF ORGANISTS
and
BALDWIN WALLACE CONSERVATORY OUTREACH
Piano students from age 11 through high school see, hear and play pipe organs and learn about The King of Instruments.  This event is FREE and includes a Pizza Party.
What is Pedals, Pipes and Pizza? It is a National AGO Program to introduce young piano students to the organ. Our chapter is co-sponsoring this event with the Conservatory Outreach program of Baldwin Wallace University.  The program will be Saturday, April 9,  10 am to 2 pm at the United Methodist Church in Berea.  It is geared toward Middle School and High School piano students, ages about 11 to 16, and is free – teachers and parents of the participants are also welcome. Cleveland AGO is providing pizza and beverages.
AGO members are invited to attend the closing Student Recital:  1 – 2  pm.
AGO members are asked to invite young piano students from their churches and communities to experience this exciting day of music-making on The King of Instruments.   Registration forms are on our website.  Deadline to register is March 30th.
Questions? please contact Barbara MacGregor; macmus@roadrunner.com
PPP letter to parents and music teachers